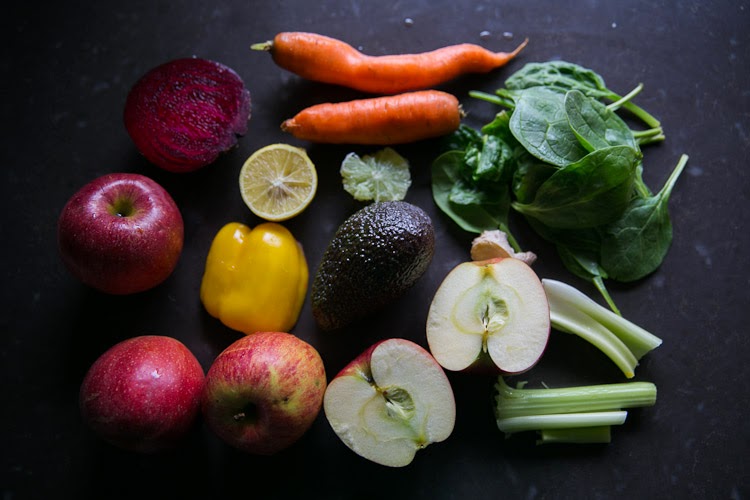 Hi, dear readers, time is ripe and ready for a spring detox! This year I decided to live on fresh vegetable and fruit juice the biggest part of the detox week: juice/smoothie for breakfast, juices for lunch and teatime. For dinner I'll skip the juice and have steamed vegetables instead, a creamy soup or a salad. No coffee, no dairy, no carbs. Lots of water and herbal teas. If you'd like to join me, you'll find a whole bunch of amazing juice recipes on Jason Vale's website (well, there you find EVERYTHING you ever wanted to know about juicing!) or in the free e-book on Lisa's blog Healthy, Happy and Well
Green vegetable juice is the healthiest. Nevertheless I recommend to mix it up with one or two  apples or a few chunks of pineapple if you won't let your detox become a chore.
To start you need a juicer (a centrifugal or a masticating one) and a blender to to add bananas, avocados, berries or ice cubes to your juice.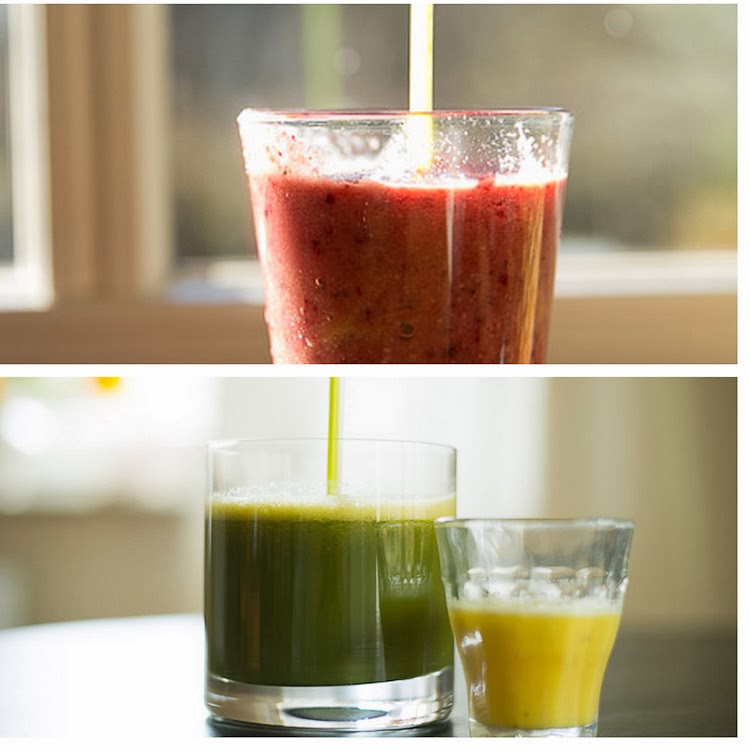 The little yellow one is the" healthy expresso". It's nothing more than a generous piece of ginger and an apple and, oh yes, it wakes you up… Check out as well Jason's
Sherbet Lemonade
, it's terrific, one of my favourites !
I wish you a happy healthy week!