In August we travelled to Greece to celebrate the love between Maria and Dimitris at their wedding. We spent the whole week basking in the sun, eating mountains of Greek salad and enjoying each others company at the Gulf of Corinth.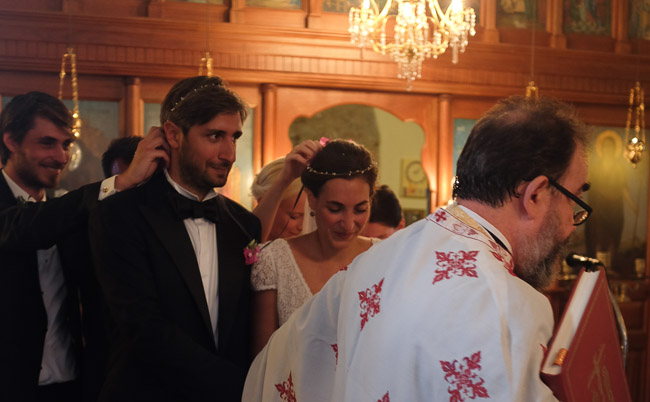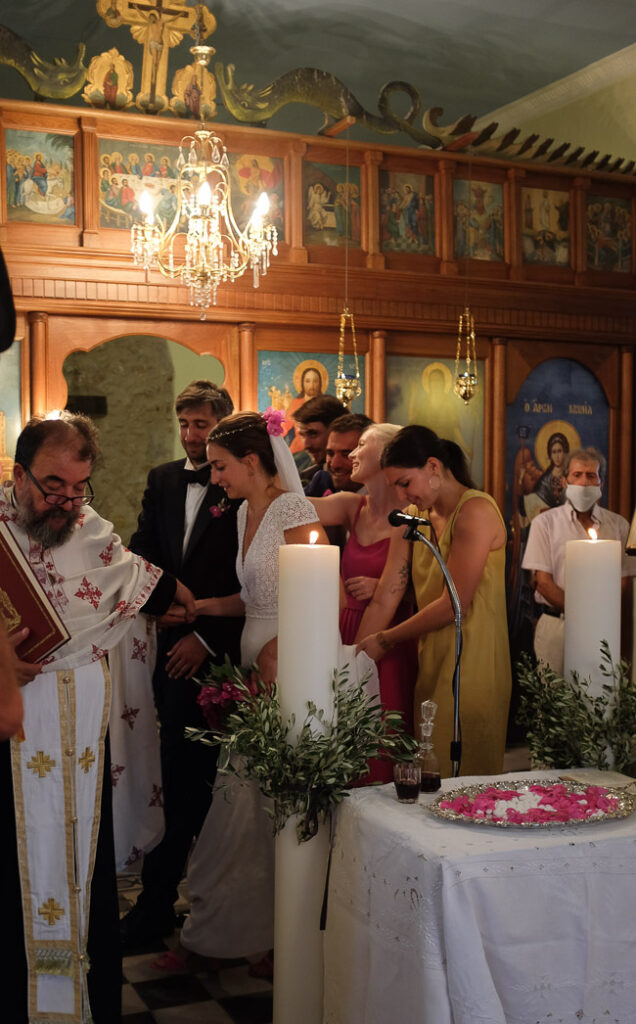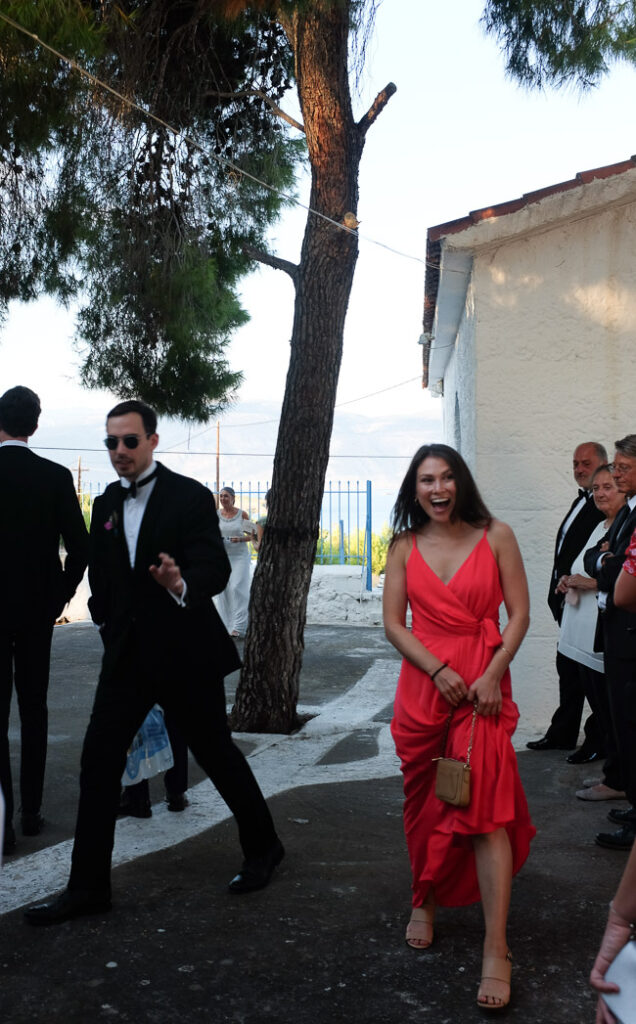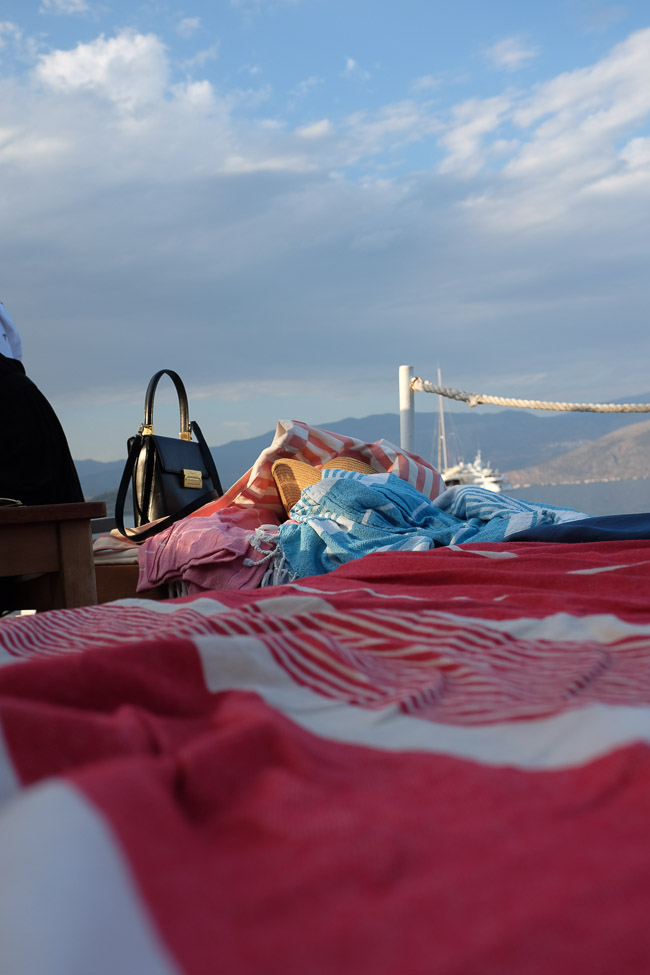 a Greek celebration cake
(original recipe from the bride's great grandmother)

for the batter:
330g butter
50g sugar
6 eggs
grated orange peel
240g flour
175g hard wheat semolina
1 sachet baking powder
225ml milk
ca. 150-200g flaked almonds
for the syrup:
3 cups sugar
1 1/2 cups water
juice of 1/2 squeezed lemon
Beat the egg whites
Beat the yolks with sugar and orange peel
Add butter and beat until the mixture turns white and creamy
Mix in the flour, semolina, baking powder and milk
Fold in the beaten egg white
Preheat oven at 180°C.
Pour the batter onto a slightly buttered baking tray. Sprinkle with flaked almonds. Bake for about 40 minutes until the cake turns golden.
Simmer the syrup for about 10 minutes and pour onto the ready-baked cake while it is still warm.