Every year for 2 months the Ostrale invites national and international artists  to take part in a remarkable event at a historical site. The Hans-Erlwein-slaughterhouse offers 15.000 m² exhibition space and an outdoor area more than three times larger. You hardly encounter other visitors and especially a grey sky adds to the post-apocalyptic atmosphere, that creeps upon me in the old halls.
With the issue "homegrown" the OSTRALE/ 012 is dedicated to the self-cultivated or self-grown and is principally asking for localizing creative impetuses in a spatial, temporal and cultural context.
Focus of attention is the relationship between tradition and innovation.
There were  works that really stood out to me. I will just post a very small selection.

Heinz Bert Dreckmann, City

Fabian von Spreckelsen, Trophy Marlin, Elephant and Deer

Sybille Walenciak, work in progress

Nikola Dicke, Tapisserie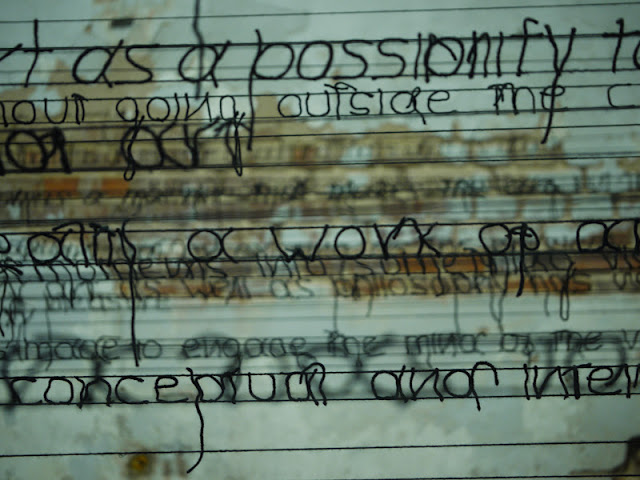 Maria Trialoni, Retrospective Re-statements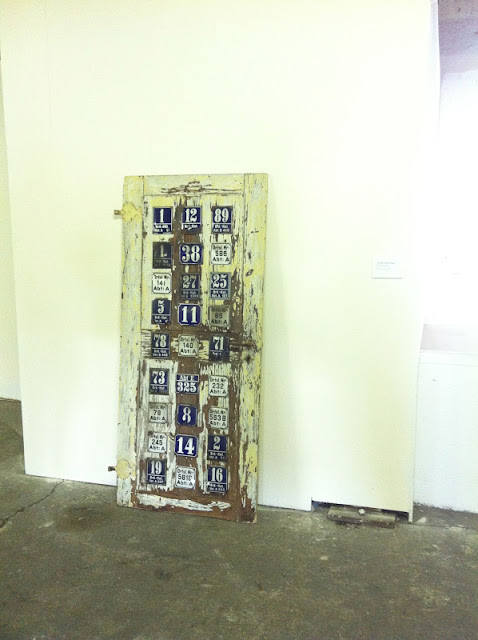 Michael Wahrenberg, Die Türe zum Erfolg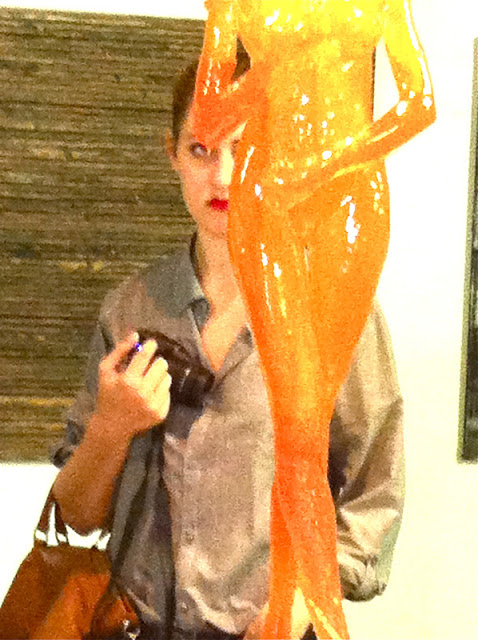 See you at OSTRALE/ 013!