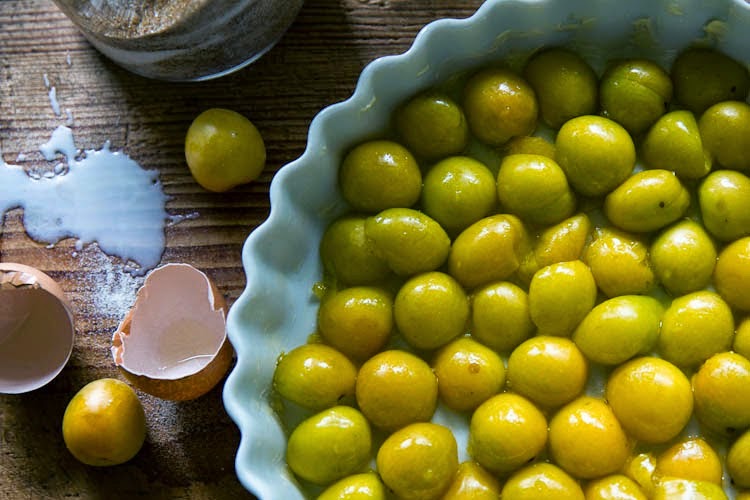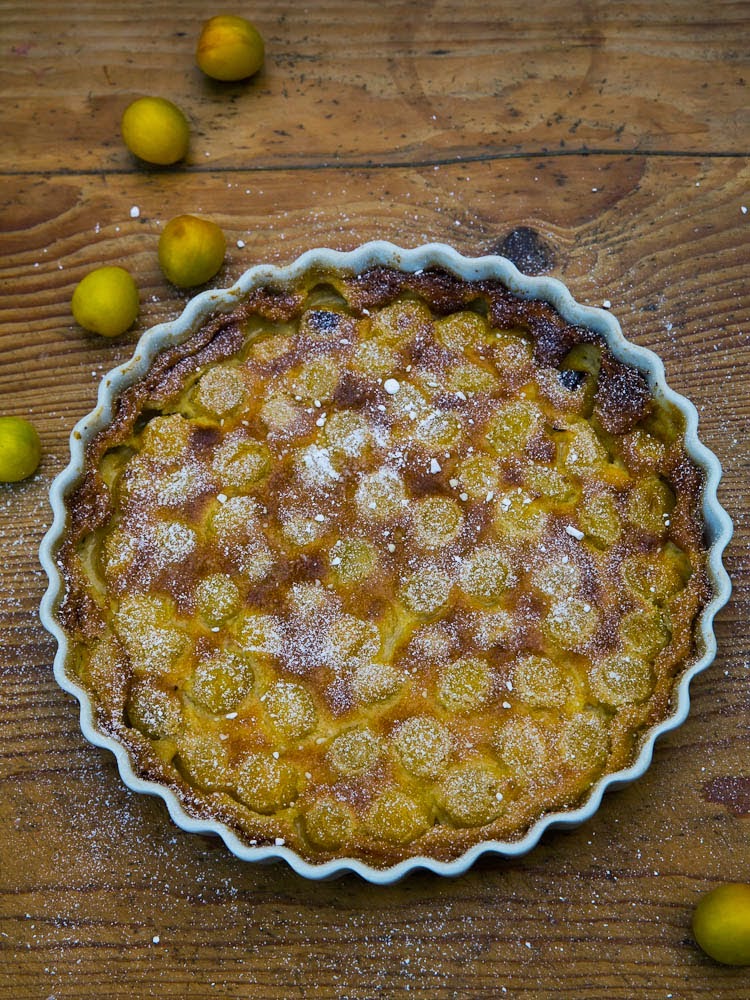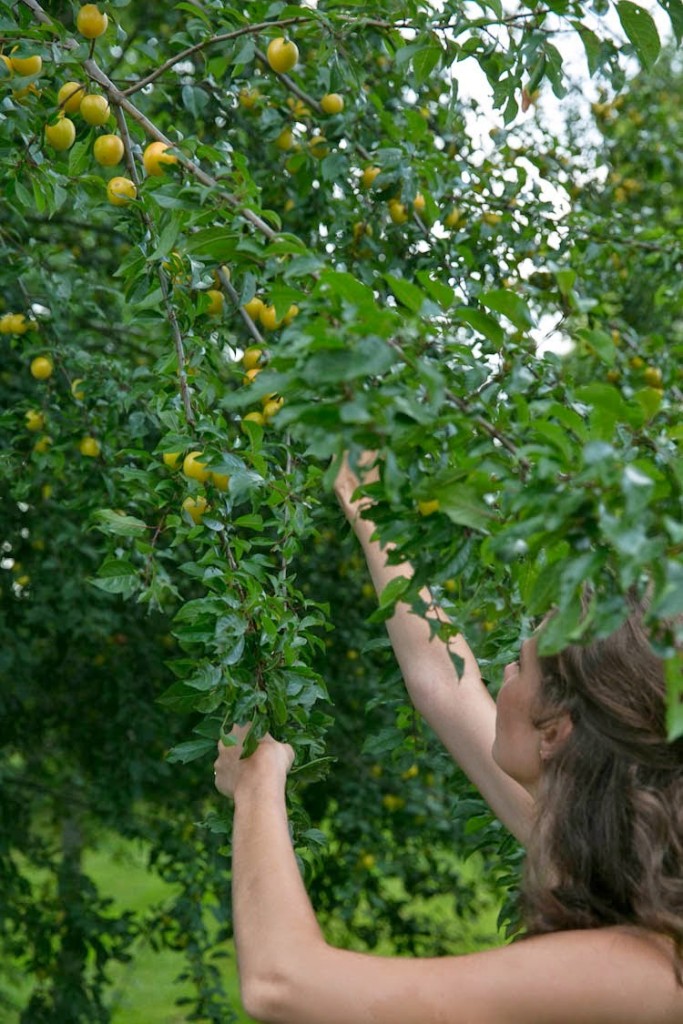 Yesterday we picked the first sun-kissed mirabelles from the tree. Although the season has not yet started I love to enjoy the first bright yellow, but still firm and slightly acidic mirabelles in a clafoutis, sooo good!
Clafoutis aux mirabelles
1 tablespoon butter, softened
5 tablespoons sugar
1 teaspoons vanilla extract
1 1/4 cups milk
2 tablespoons mirabelle brandy (kirsch or rum are fine)
5 eggs
3/4 cups flour
a pinch of sea salt
3 cups mirabelles, pitted
Distribute the mirabelles evenly in a buttered baking dish.
Combine butter, milk, eggs, sugar, salt, brandy and vanilla in a blender. Blend for a few seconds, add the flour and blend again until smooth. Pour the mixture over the mirabelles.
Bake at 180°C for 35 minutes, until golden brown.  It's fine if the clafoutis is still moist inside.
Sprinkle with dusting powder. Enjoy!