1. Wait for a sunny day, drag a big table onto the grass and assemble chairs around it. Lay the table. Flowers and tablecloth optional but highly recommended.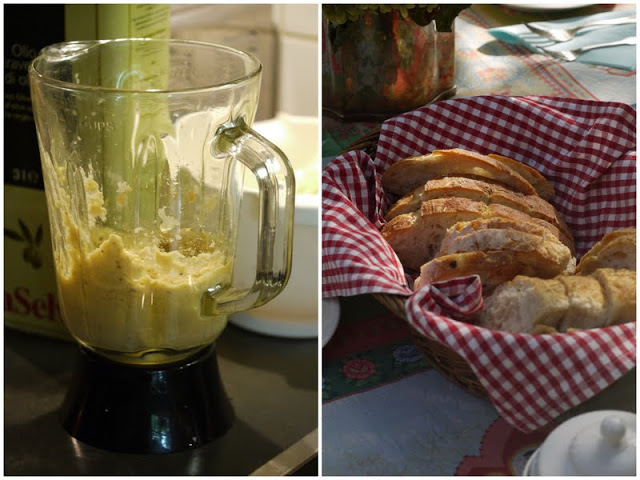 2. Prepare the following:
Fresh bread, I used italian rosemary bread, olive bread and simple ciabatta
Hummus (1 can of chickpeas + 3tbs olive oil + juice of half a lemon + chopped onion +salt + pepper + spices – INTO THE BLENDER as above)
Tomato and cucumber slices, lettuce and rocket
grilled aubergines, mushrooms, artichokes and anything else that comes to your mind
maybe you want to add cheeses and bacon
3. Let everyone create their own DIY sandwich and enjoy!